Loving this look! I can say that right? Is that tooting my own horn? I love that its comfy and cute and best yet, I feel like myself.
Also! The best part might be these jeans. Tip for all you "maternity" hating mamas out there. I highly recommend you look into Target's selection of "jeggings" (jean leggings). I have a pair with moto knees that I got last fall/winter that are insanely stretchy and  comfy. I recently picked up this ripped pair. They seemed to have changed the format a little bit, the new line is more of a genuine jean (less soft) but still stretchy! This pair is buttoned guys. My pants are buttoned and I'm nearly 35 weeks pregnant. Also – they are rad. They don't have the "maternity" price tag. And I intend to wear them post baby. What more could you ask for? Run, don't walk your ass to Target.
Speaking of things to be worn pregnant as well as post pregnant: this top. So comfy and roomy. Perfect for after baby when you still have the tummy weight. Layer a tank under it and its great for nursing. Bam.
Links at end of post.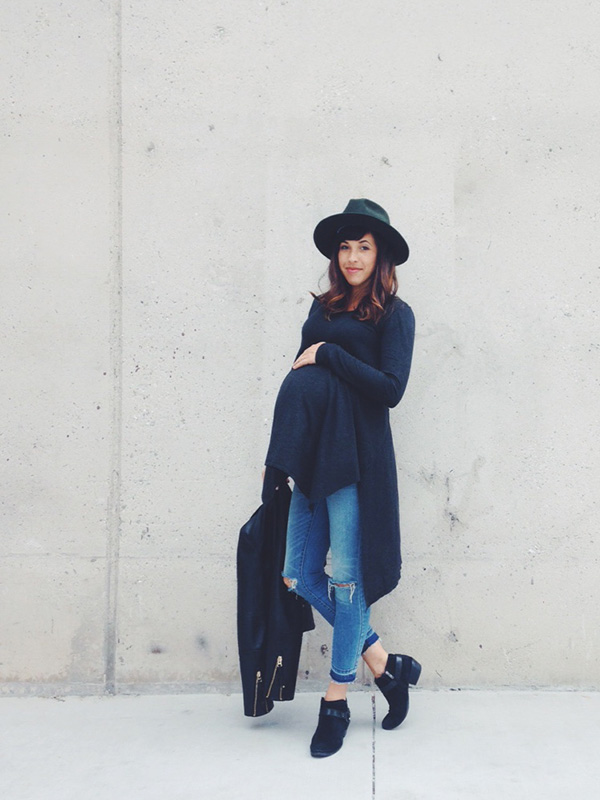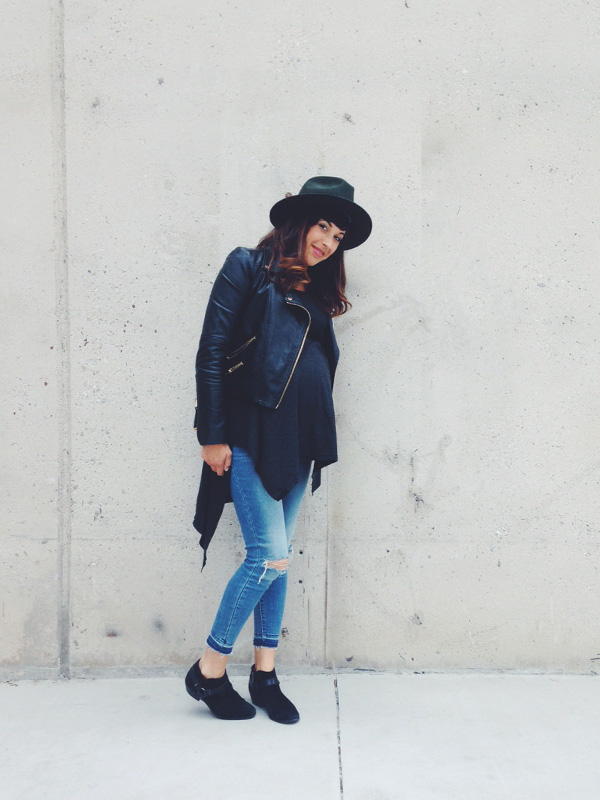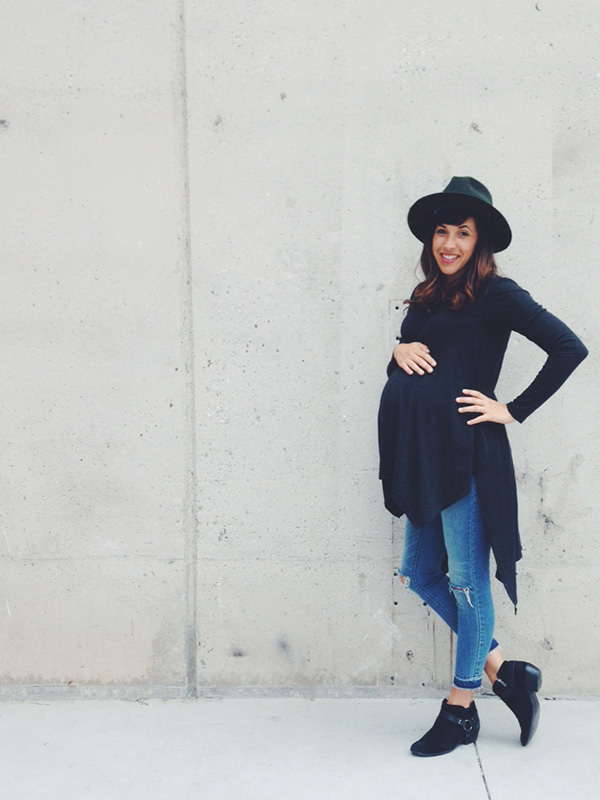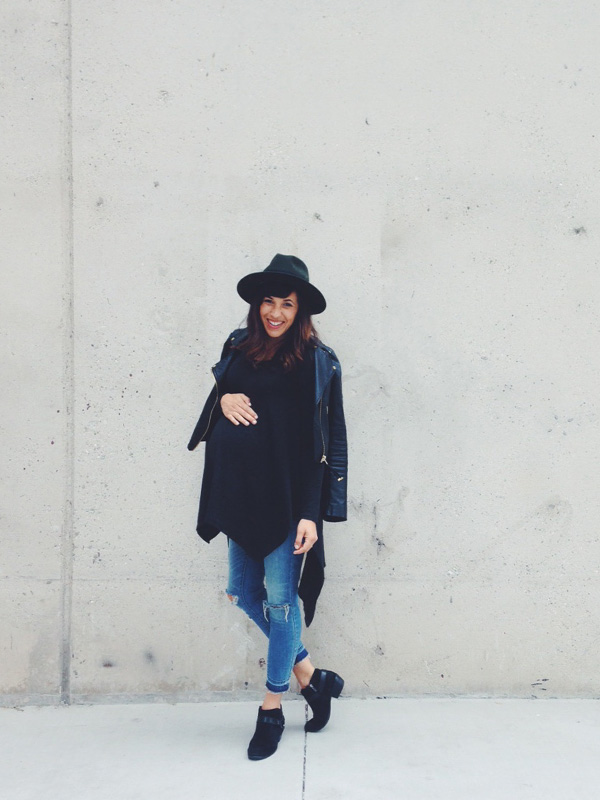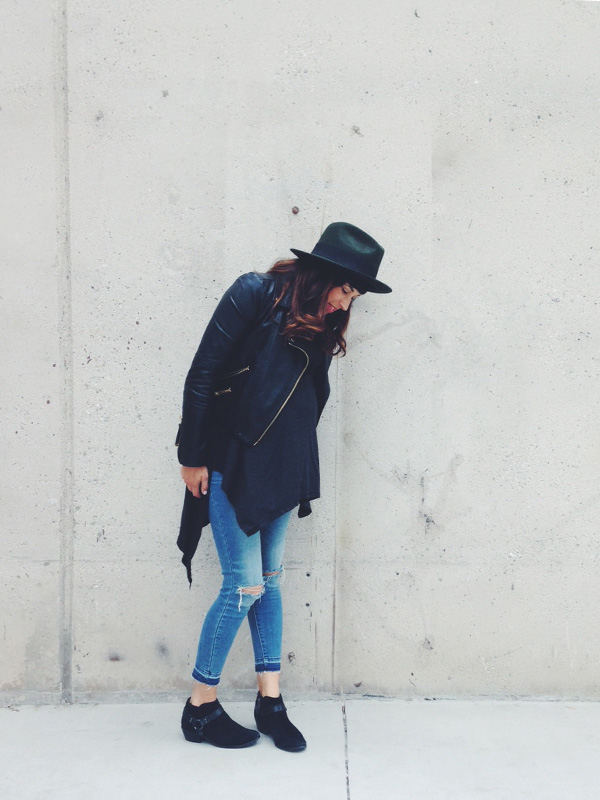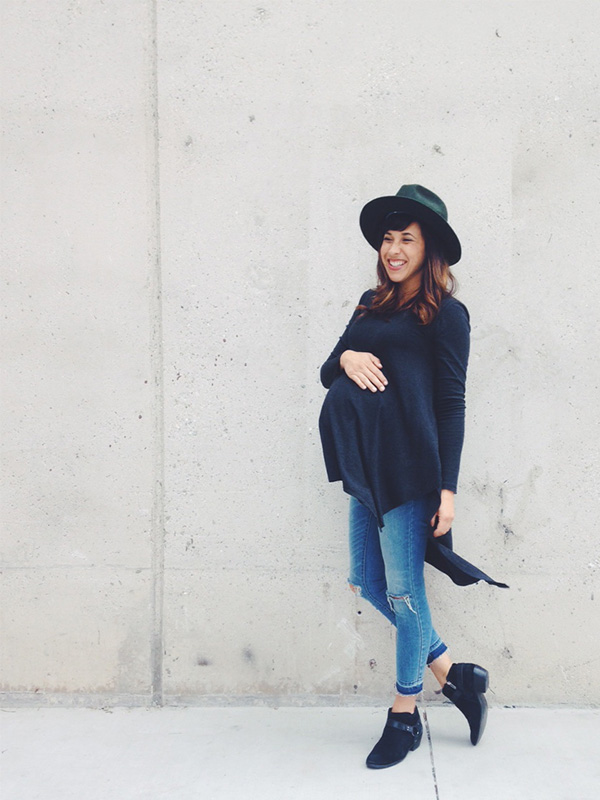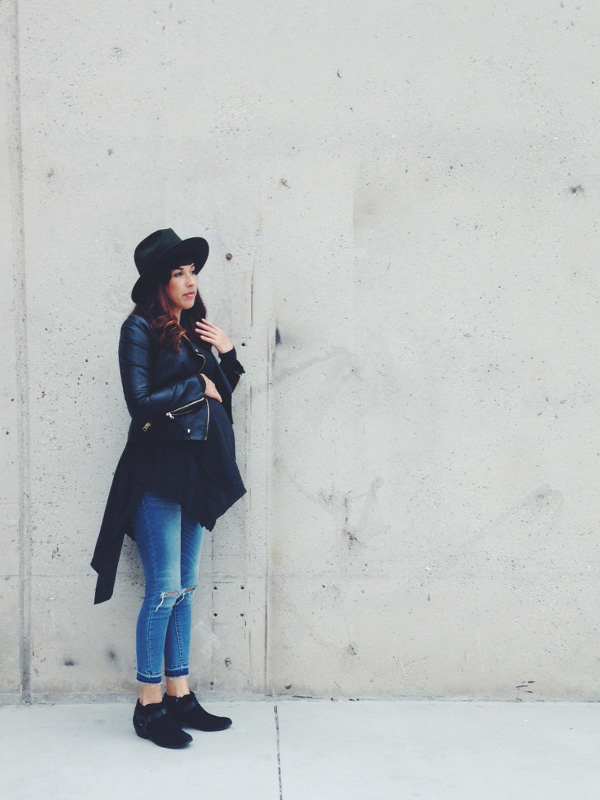 Bhahaha and this ridiculous out-take. The wind picked up and made me look even bigger, thanks wind.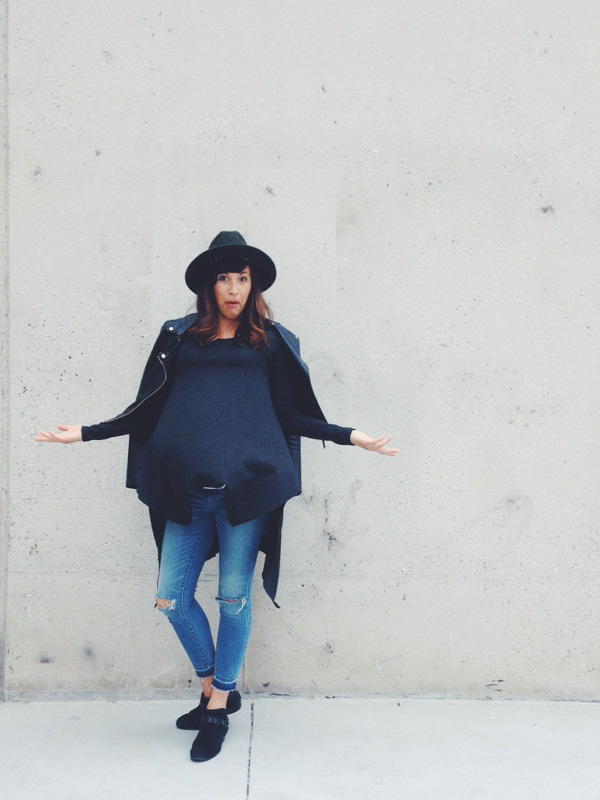 Pregnancy Status: end of 34 weeks
Jeans: Target $27
Jacket: Mango Europe
Top: Ingrid & Isabel via Chloe Rose Maternity $48
Boots: Sam Edelman via TJ Maxx
Hat: Brixton (out of stock I believe)