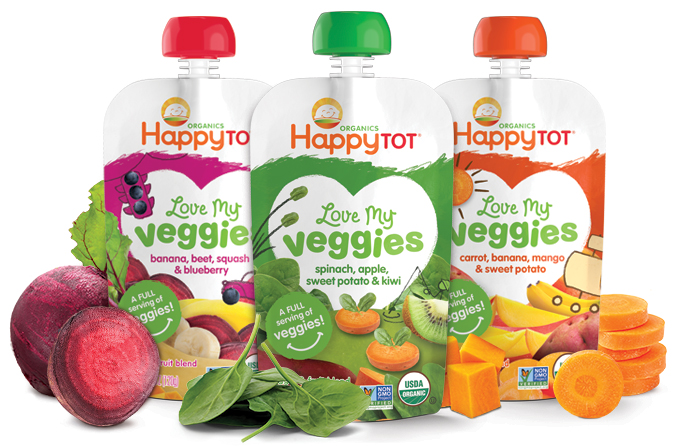 It's no secret that my Oliver likes to eat. We are very fortunate to have raised a healthy little foodie who generally eats his veggies. But there are days, where, like most toddler moms I worry about making sure he gets veggies in! Sometimes it's a busy work week and we are low on groceries. Sometimes, I just don't have the time needed to make a fancy toddler lunch and steam different veggies every day of the week. Or like this last week, O has been recovering from a nasty cold virus. He has had a decreased appetite and I'm happy if he eats anything! But then I secretly worry that maybe strawberries and graham cracker bunnies wasn't the best lunch. Happy Family's new Love My Veggies organic tot snacks to the rescue!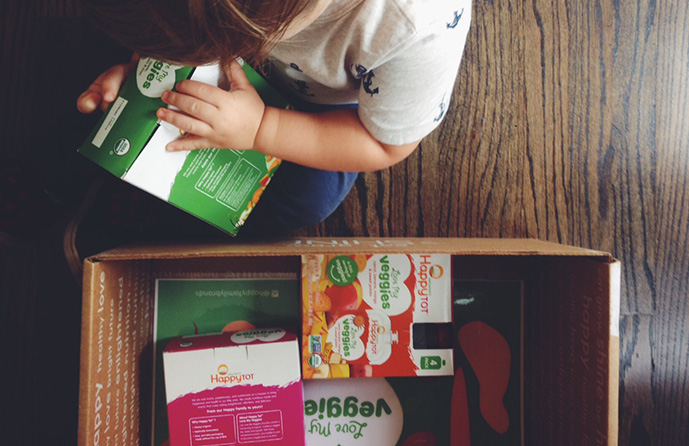 You may have noticed, I don't do a lot of sponsored posts. But I do share what I love with my readers. When Happy Families asked if we would want to participate in their Love My Veggies challenge we were super excited. First of all, I love and trust this brand. When it comes to feeding my kids, I'm skeptical of ingredient lists on a lot of brands that aim their snacks at kids. From the get-go I loved that when I would read the back of the package on Happy Family products the ingredients were simple and pure. And typically read something like this: Organic broccoli, organic apples. Yes!
Happy Family's new Love My Veggies organic tot snacks are the first toddler pouch to contain one full serving of vegetables (One serving of vegetables is 1/4 cup). In addition to one full serving of vegetables, Love My Veggies pouches provide essential nutrients including Vitamin A, Vitamin C, Iron and Magnesium to help nourish toddlers' growing bodies. And for those of you with veggie haters, they are all mixed with fruit so your toddler will be none the wiser, and you can sneak those veggies in without them knowing!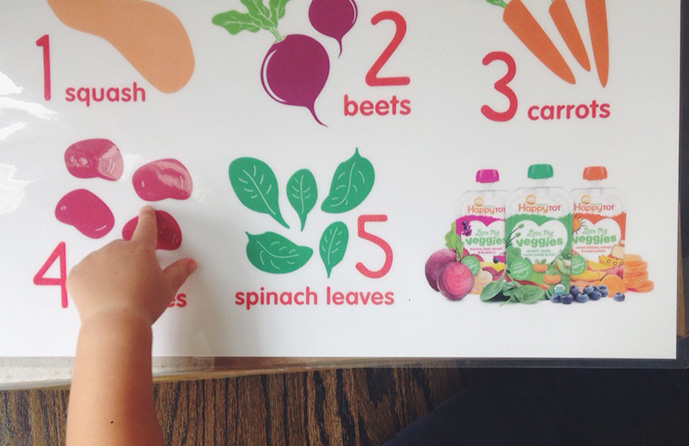 Love My Veggies pouches are available in three great-tasting varieties including:
• banana, beet, squash & blueberry
• carrot, banana, mango & sweet potato
• spinach, apple, sweet potato & kiwi
and you can pick up a 4-pack of 4.22 oz. Love My Veggies pouches at Target for $5.89.
I'VE TEAMED UP WITH HAPPY FAMILIES TO GIVEAWAY THE SAME PACKAG THAT OLIVER AND I RECEIVED TO ONE LUCKY READER.
IT INCLUDES A 4 PACK BOX OF EACH OF THE THREE NEW FLAVORS, A LOVE MY VEGGIES PLEDGE SHEET AND A FUN VEGGIE NUMBERS PLACE-MAT!
TO ENTER LEAVE A  COMMENT TELLING ME HOW YOU DISCOVERED MY CORNER VIEW AND THE AGE OF YOUR CHILD (OR CHILDREN) AND OLIVER AND I WILL PICK A WINNER ON MAY 13TH! HOORAY FOR VEGGIES!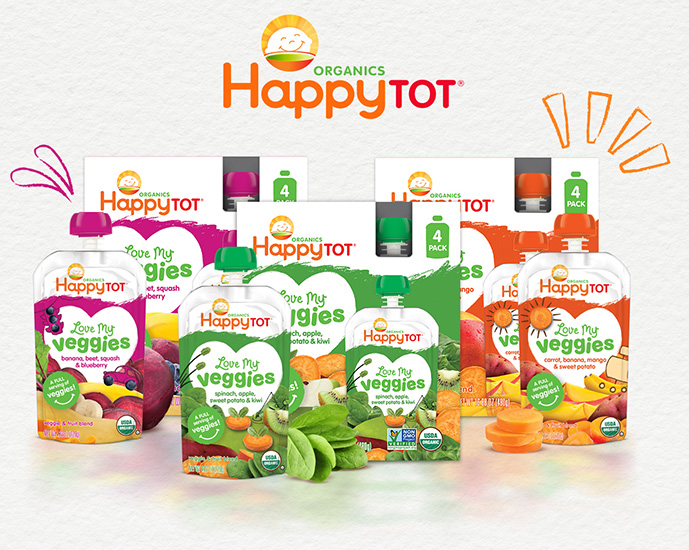 GIVEAWAY CLOSED: CONGRATS TO OUR WINNER ASHLEY J!