22 weeks and dressing some what spring like today- sorry east coast- no snow here.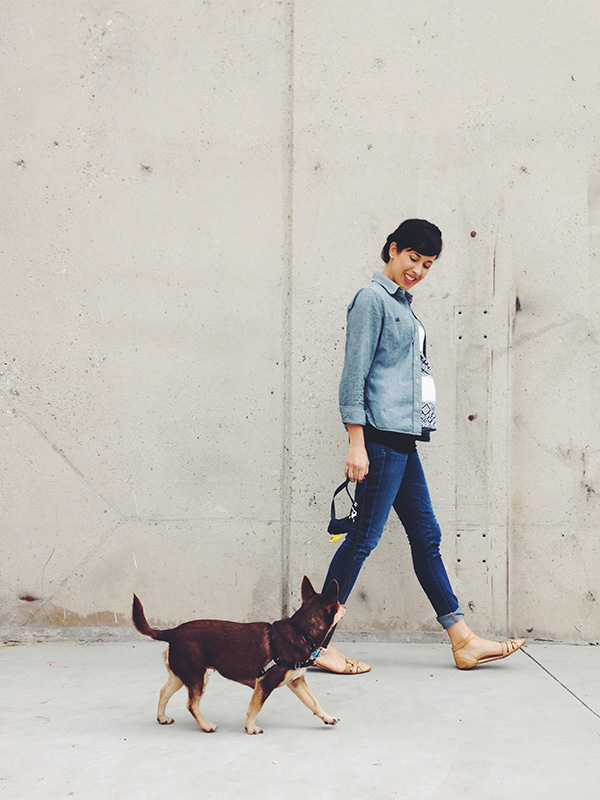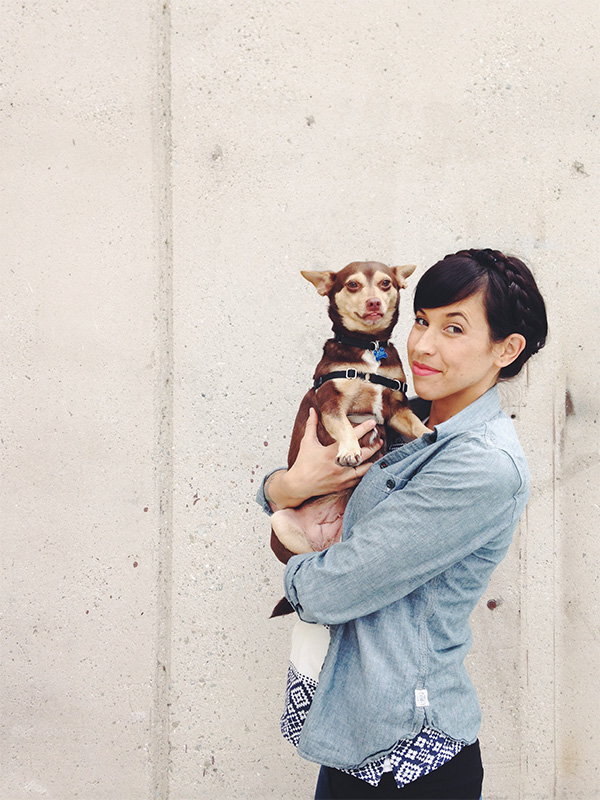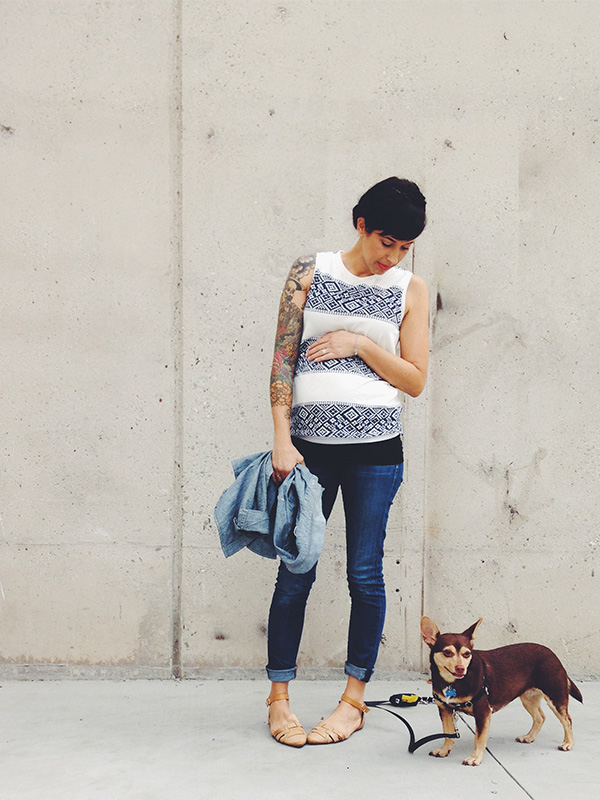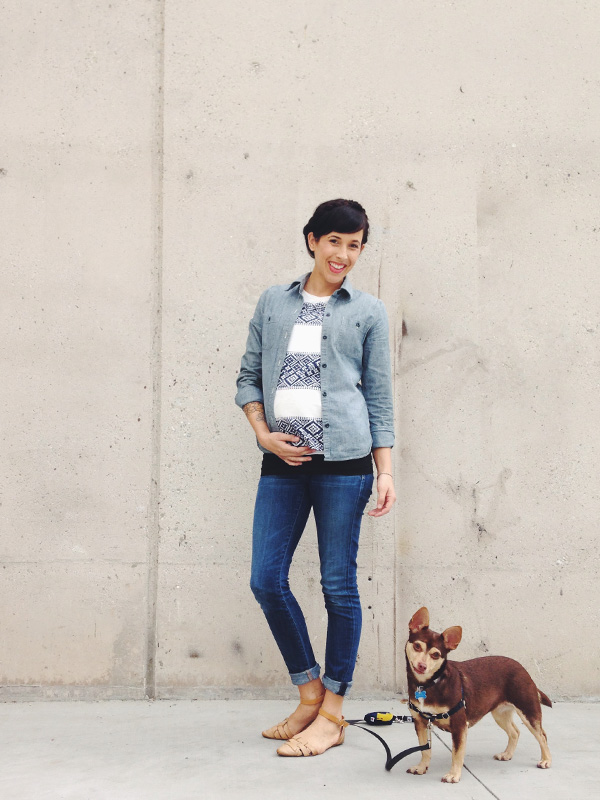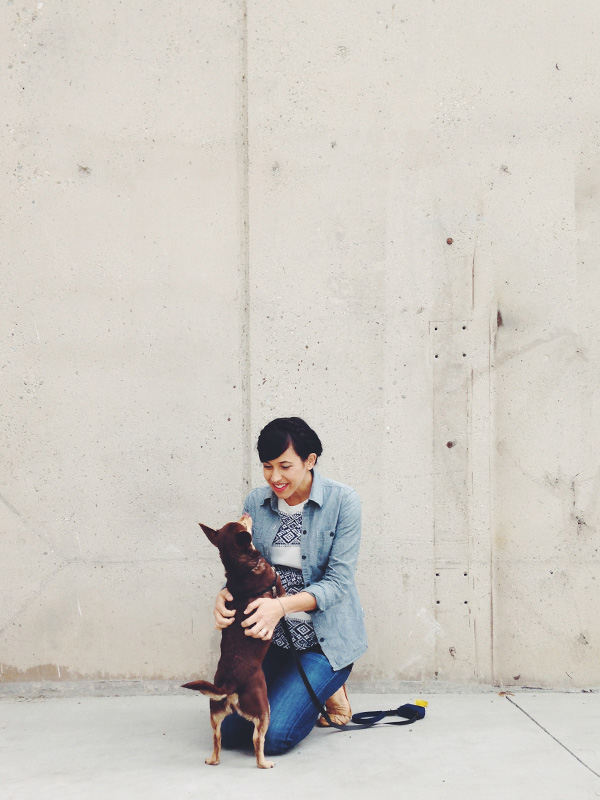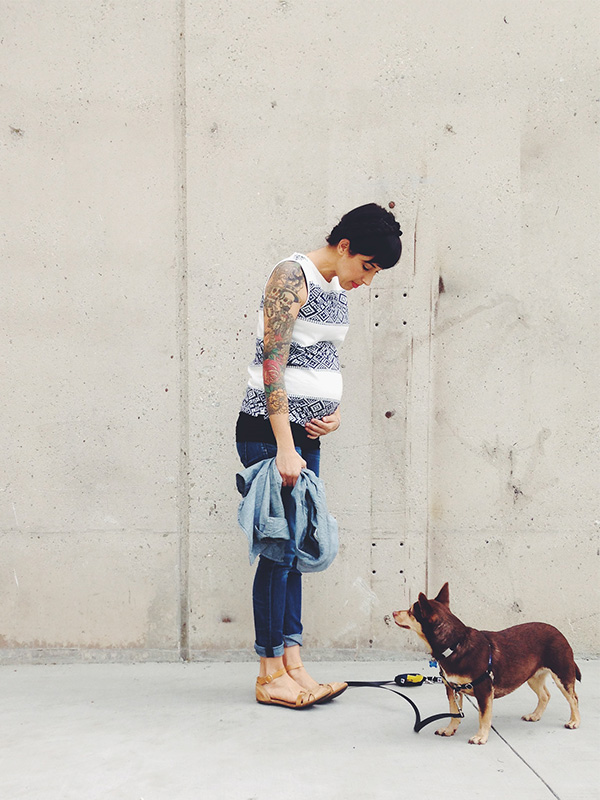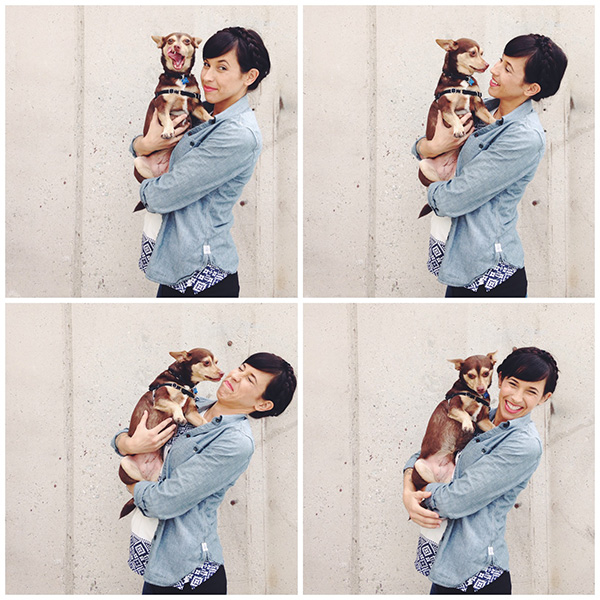 Peanut is with me at work today! Look at the third photo in that series of 4 above- ridiculous and entirely typical. She's totally a sneaky french kisser- whether you are interested or not.
Patterned shirt: Old Navy $20 -they actually make a maternity top in this same awesome fabric, but personally i preferred this sleeveless non maternity cut.
Chambray: Lucky Brand (has had many years of use)
Jeans: Citizen of Humanity – non maternity
Secret Weapon: Blanqi Support tank
Shoes: TJ Maxx find
Tomorrow is Friday guys! wooooo.
xo