Que the James Brown song.
John spoiled me for Mother's Day, and after a lovely breakfast with my boys we found ourselves shopping and I came home with a new purse and wallet. Thanks John, for upping my mom game and keeping me so fancy!
John suggested I get a bag that was big enough that I could hold a diaper or two in it as well as my own stuff. But that felt structured and sophisticated not frumpy or mom like. The sales girl at Kate Spade sold us when she said this one was super durable and easy to wipe clean!
I'm loving this look. Super easy and comfy but put together.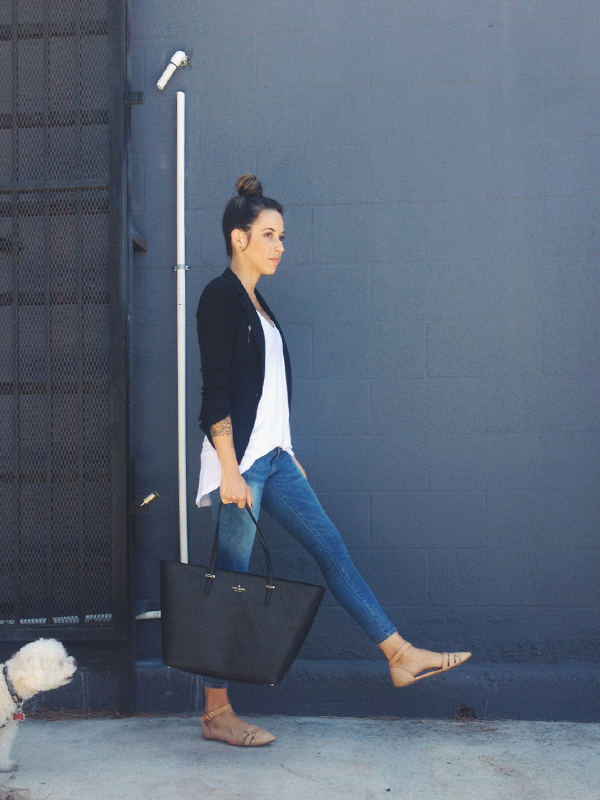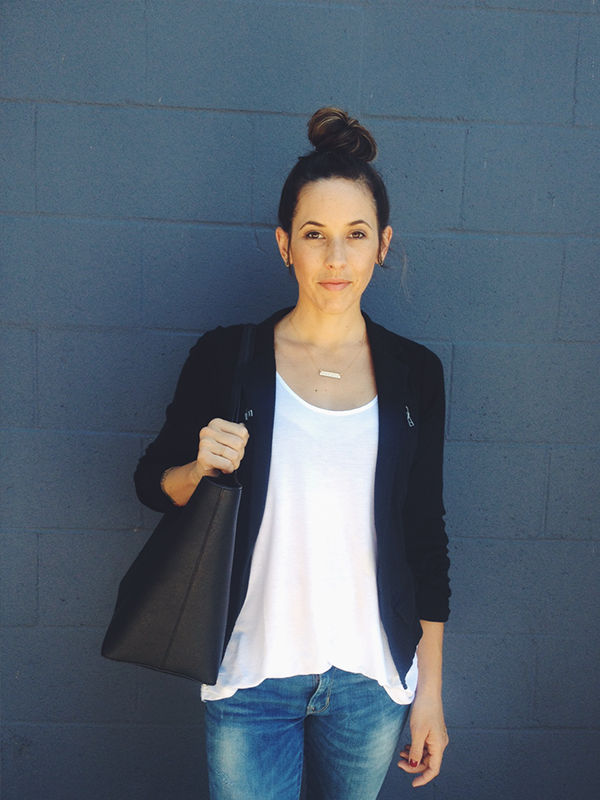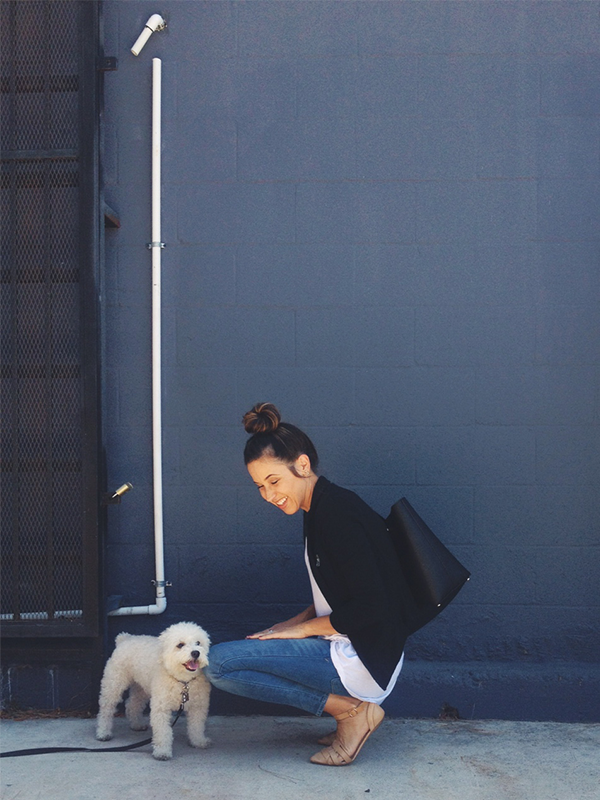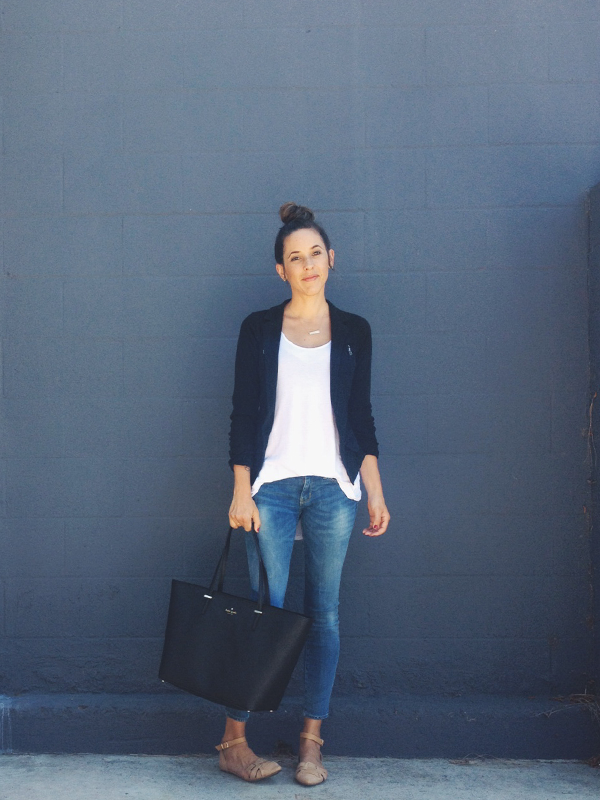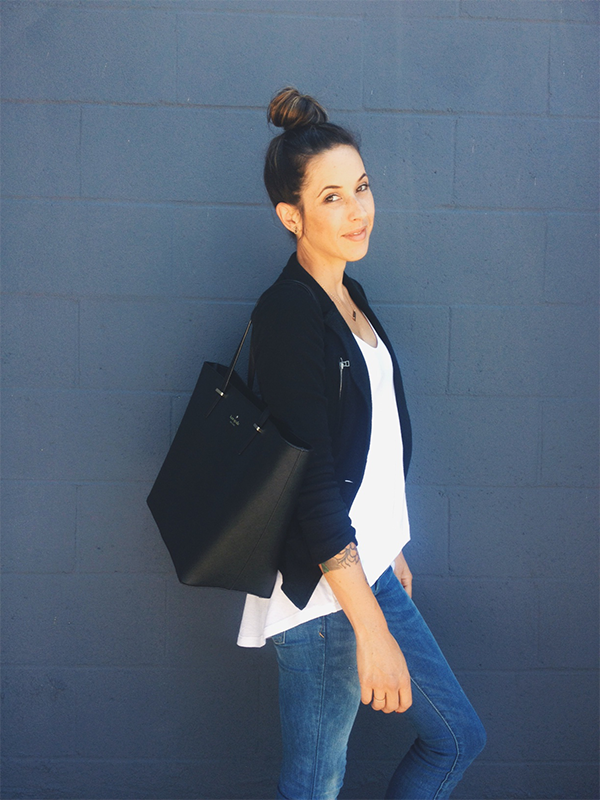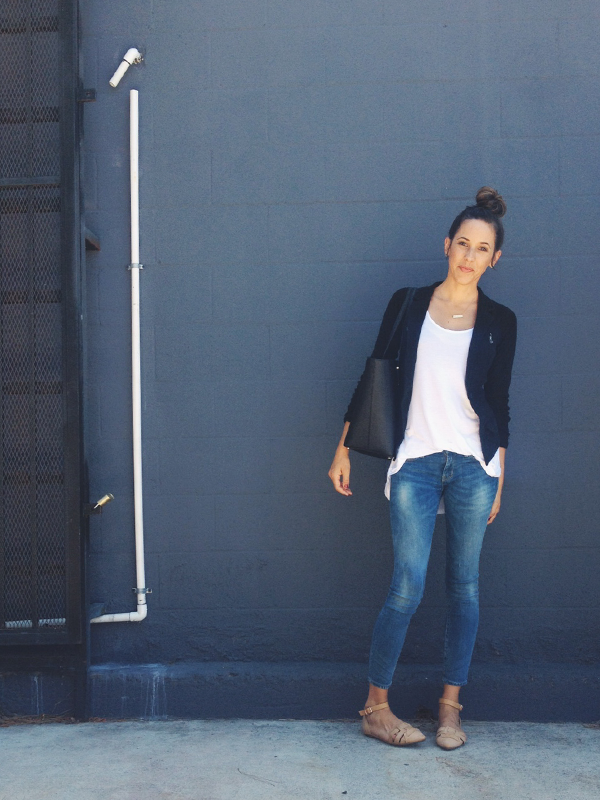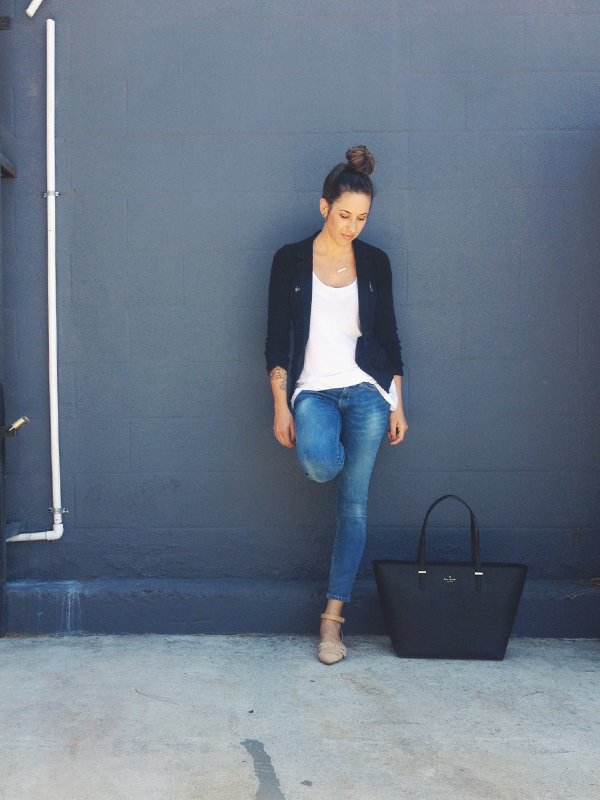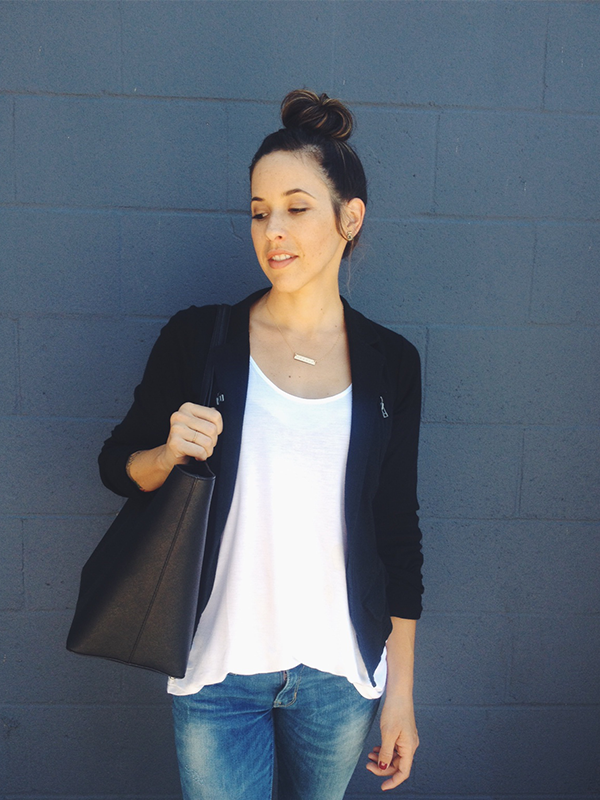 Purse: Kate Spade
Blazer: Target
Jeans: Gap 1969
Tank: Cotton On
Sandal/Flat: Ross
Earrings: Chanel
Gold Bar Necklace (With Olivers Name): James Michelle