My girl Pann runs a mobile pop up boutique called Panik Ryder and she recently gave me this super soft tee shirt dress that basically makes me feel like I'm wearing cute pajamas to work because it's so comfy!
At 5'5″ this dress hit me at a somewhat awkward length that would cut my leg line and make me look shorter-  so I tied a little knot in it to help shorten it, give it shape, and show a little more leg line.
For those of you in LA check out her truck! And if you are not in LA, she will be launching an online shop soon!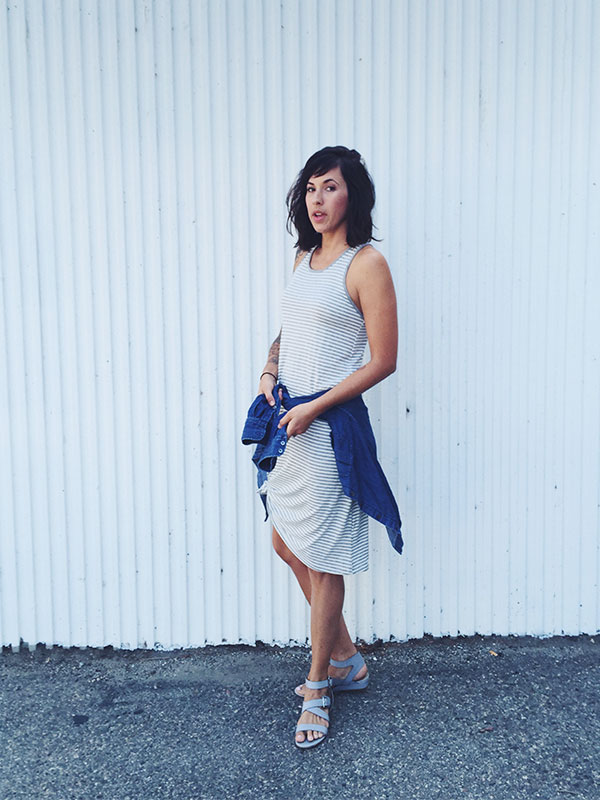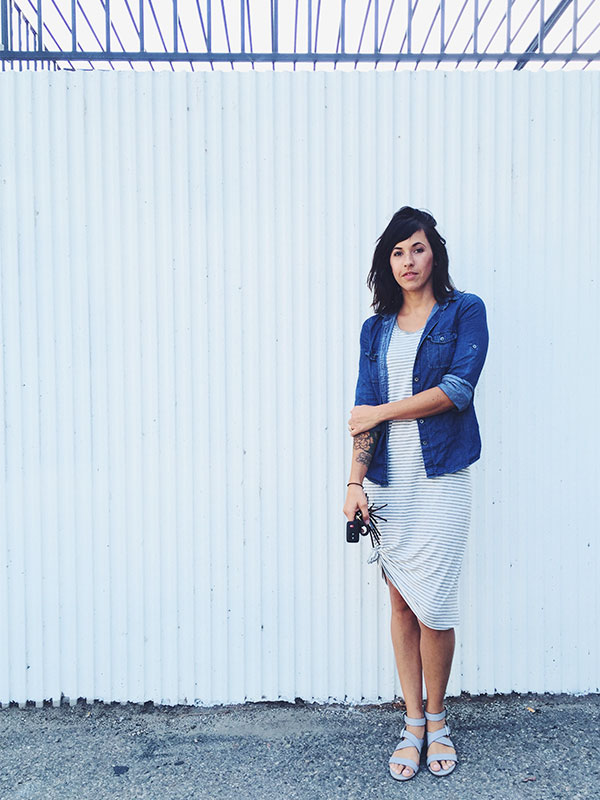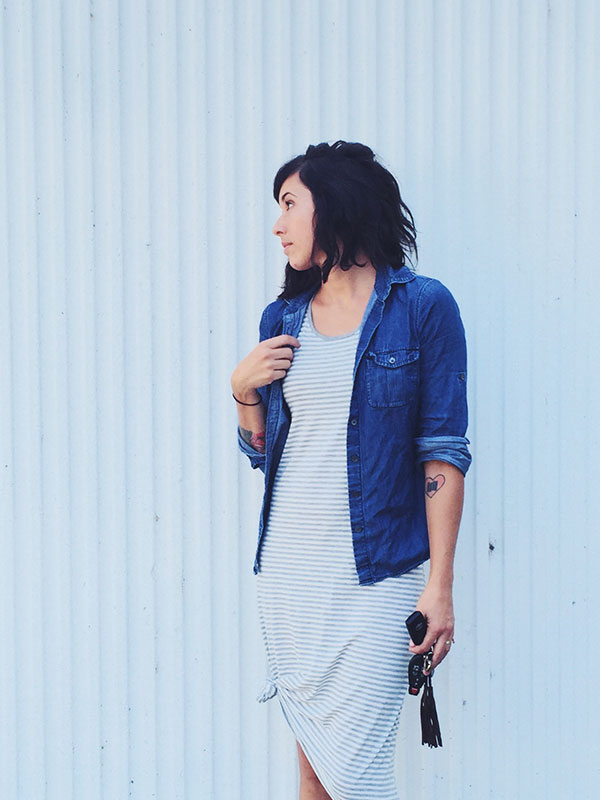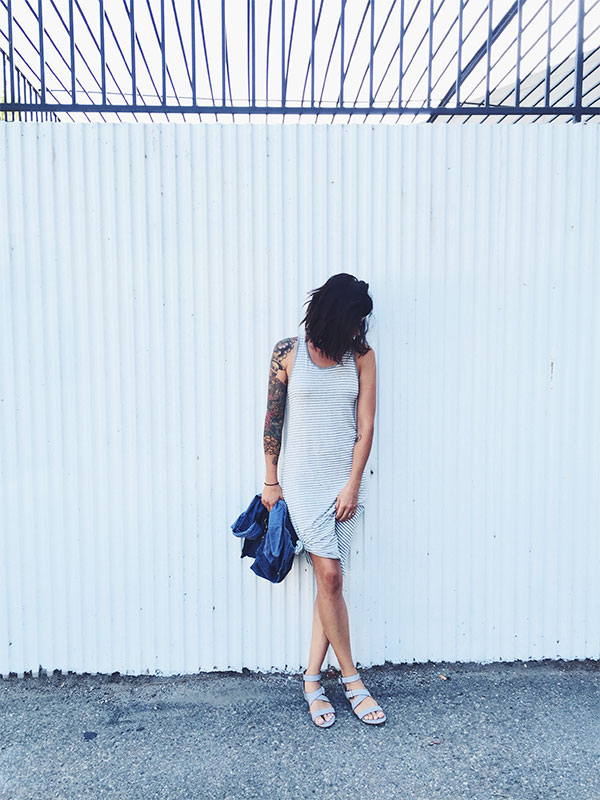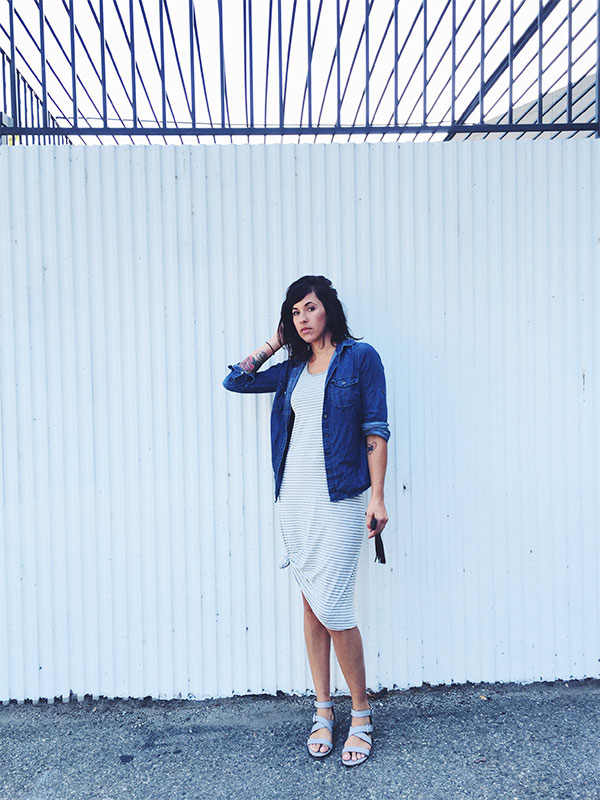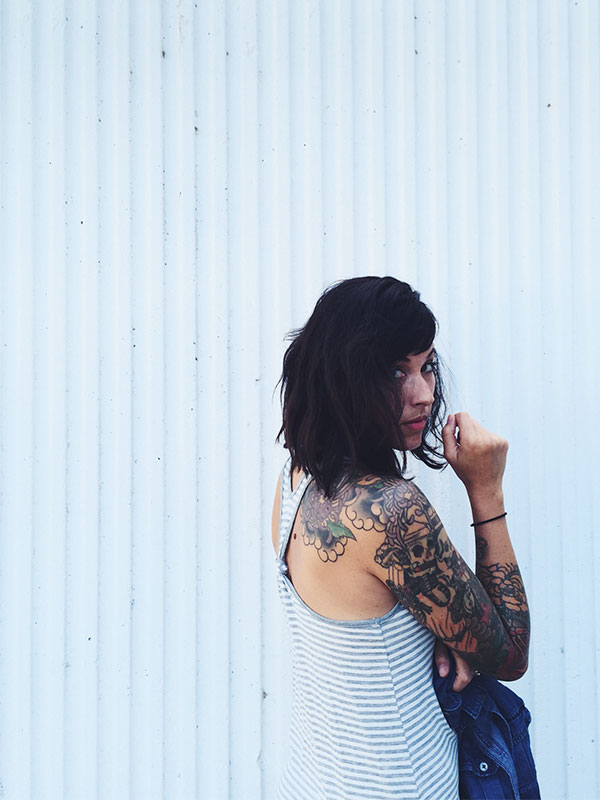 Shirt: J.Crew
Shoes: Sole Society
Save