We are having electrical work done at the house and Kujo.. er… Peeps hates unexpected, unknown visitors so she has been with me at the office all week. As a rescue she can be anxious and unsure and not all too social sometimes. But I have to say she has done a great job all week. Sleeping peacefully under my desk and being pretty open to making new friends. So, good girl Peeps! At the end of my last pregnancy I tried bringing her into the office and she was so weird. I think she was just being overly protective of me or something but I'm so happy with how adjusted she has been all week at work! We went out to lunch recently and snapped a few pic here, pretending we were on Mexican holiday (if only.)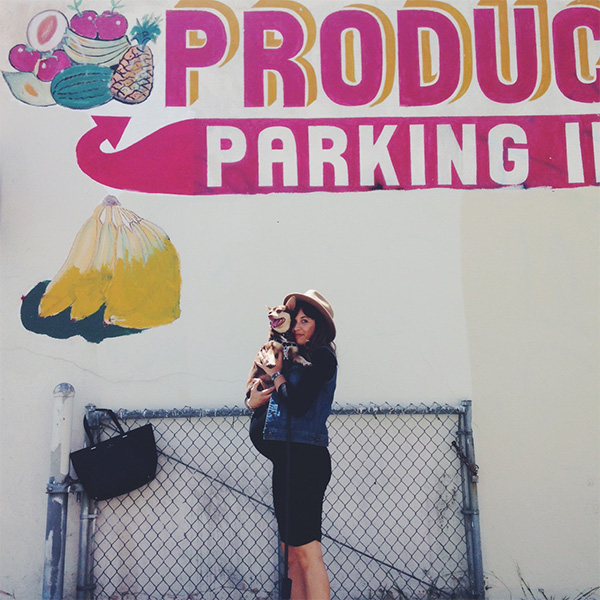 Wearing that dreamy Ingrid & Isabel LBD from Chloe Rose Maternity again- here with more of a casual look. See, I told you it could easily be dressed up or down!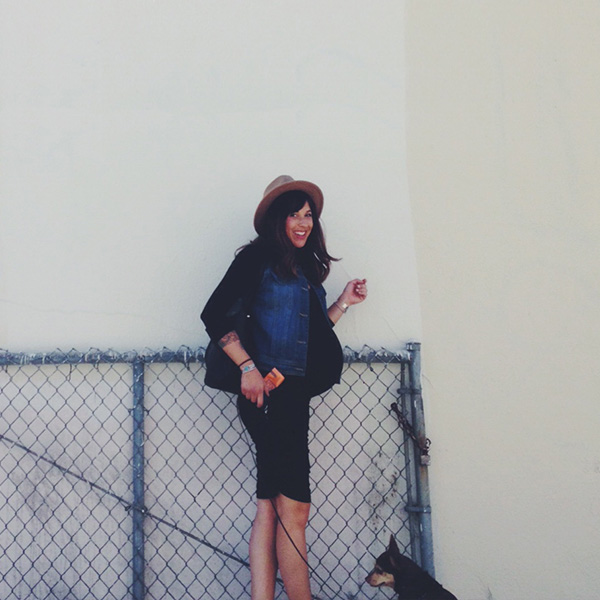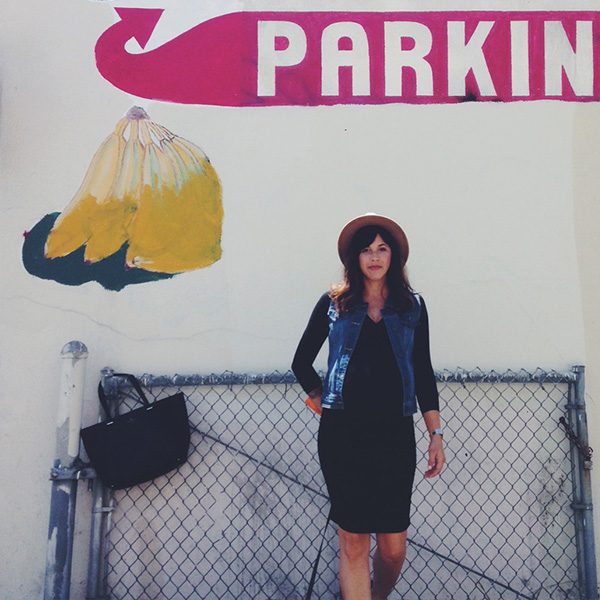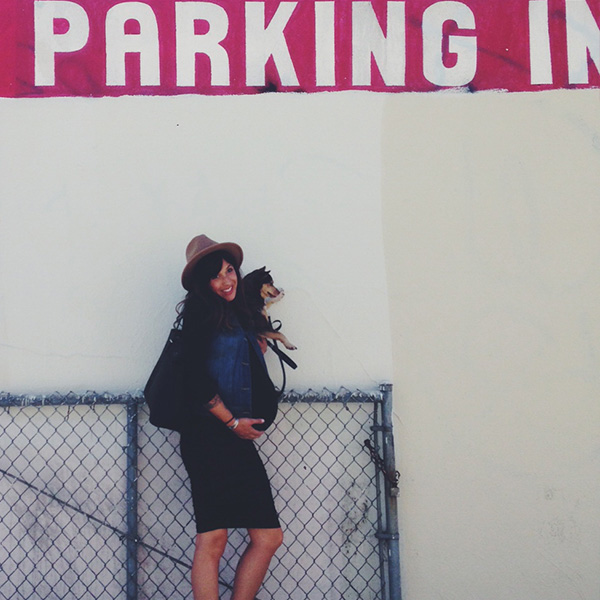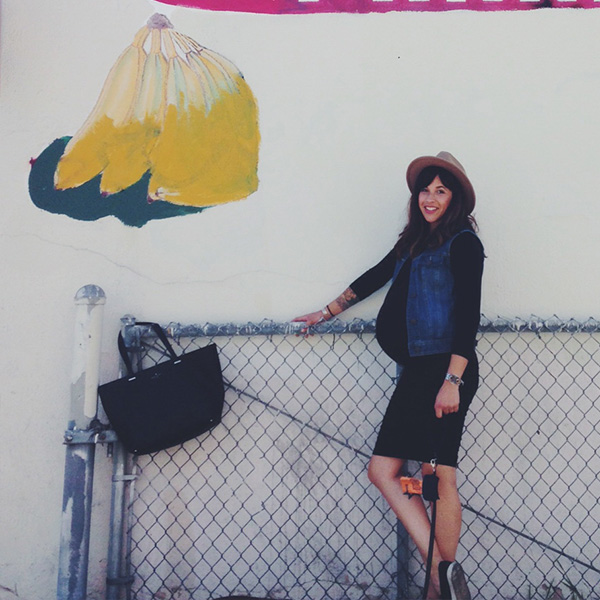 Pregnancy status: 35 weeks 6 days
Dress: Ingrid & Isabel via Chloe Rose Maternity  –  a serious maternity staple!
Denim Vest: Target little girls section. Thats right. sorry, I'm petite and kids clothes are cheaper.
Hat: Urban Outfitters
Purse: Kate Spade (thanks John!)
and…although my silver/turquoise jewelry is barely visible I can't wear it and not mention that it was my grandmothers. It was handmade by her brother. She wore them daily and I remember her veiny olive wrinkled wrists in them as a child and I cherish them dearly.