It's my opinion that every pregnancy wardrobe should include a versatile little black dress. You can dress it up or down and wear it a million different ways and no one will be the wiser. When pregnant with Oliver I had one from Target. I wore it to weddings, I wore it with a leather jacket, I wore it with boots and leggings in the fall etc etc. What you spend is not important, but I will say if you want to invest in a piece that you can wear again and again, the little black dress is it.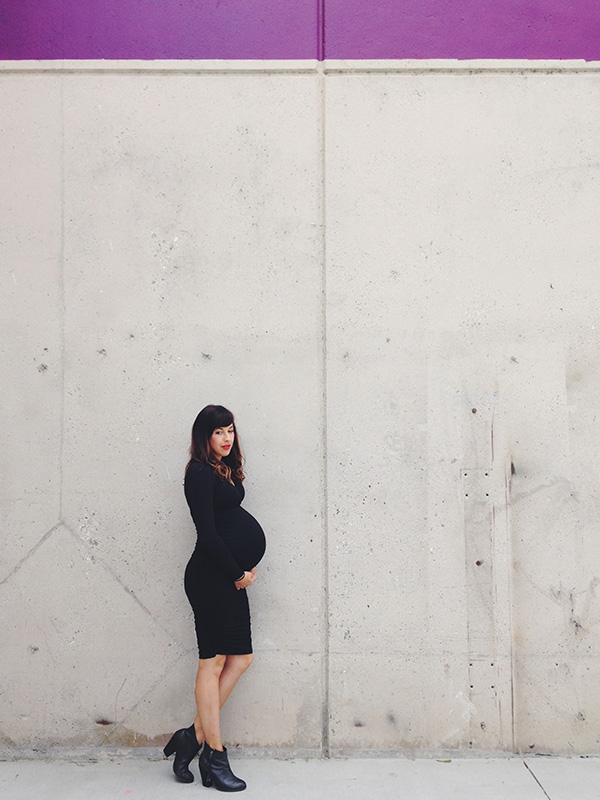 This time around I'm kind of obsessed with this dress from Chloe Rose Maternity. And to make it doubly worth its value- I can continue to wear it post partum and use it as a nursing dress! I can not tell you how much I missed dresses while nursing. Both my babes are summer born and yet I found very few dresses that were nursing friendly. Not only is this particular Ingrid&Isabele dress functional and versatile, but it is comfy as all get out! Seriously the fabric is a dream. It's silky soft and stretchy.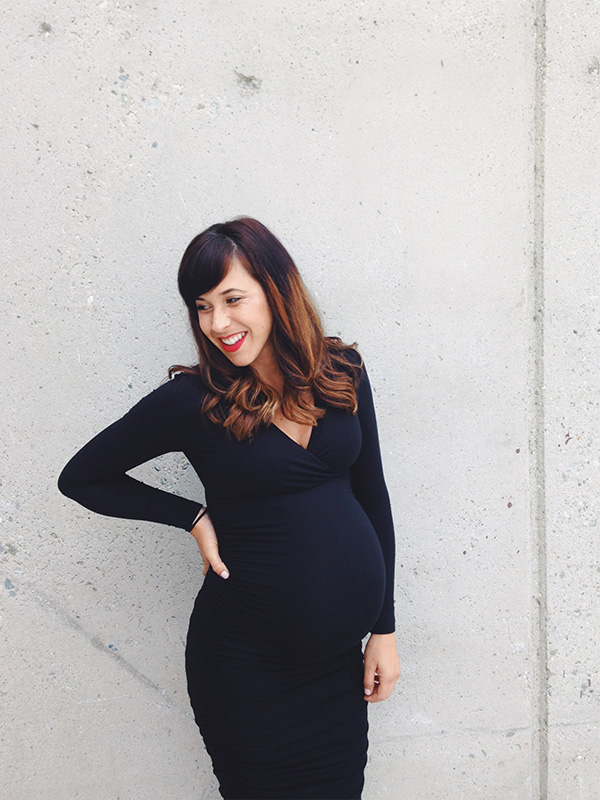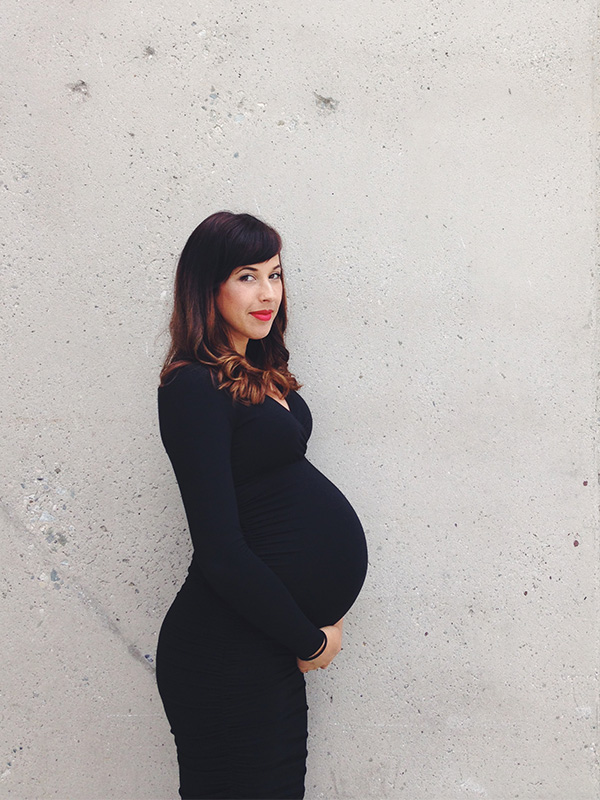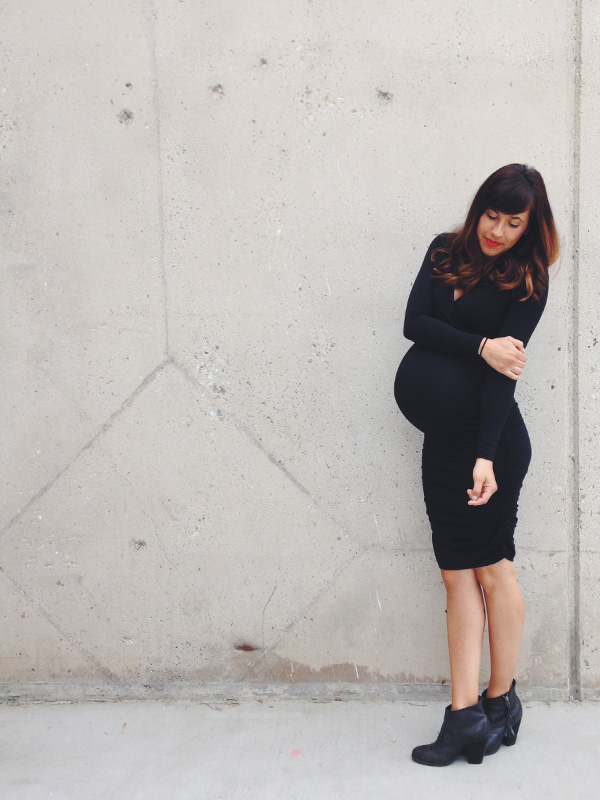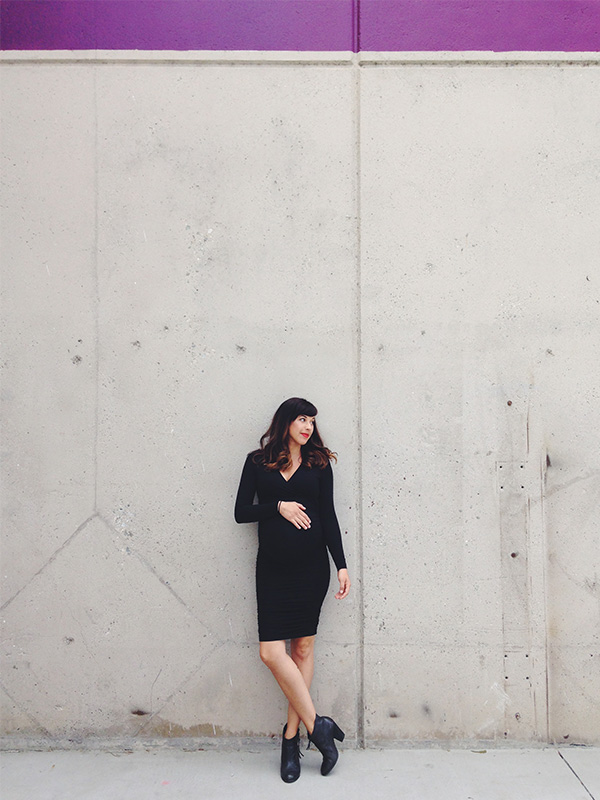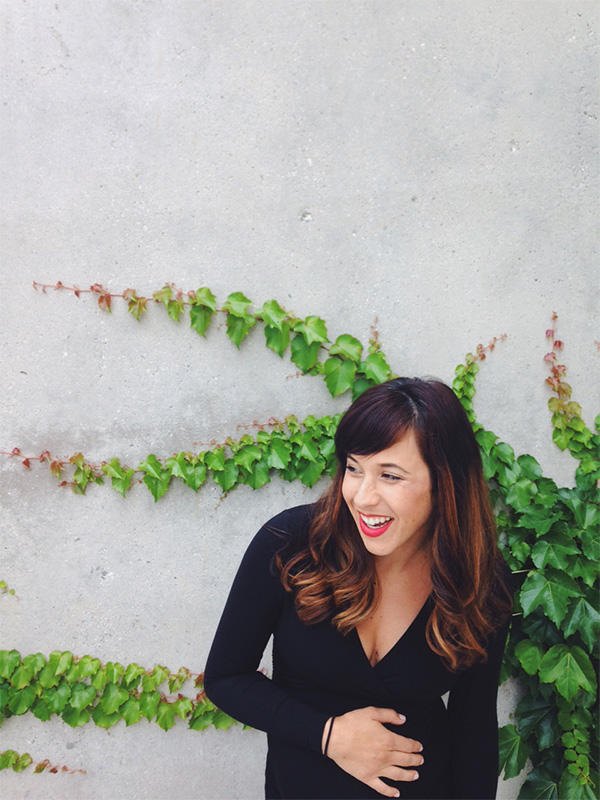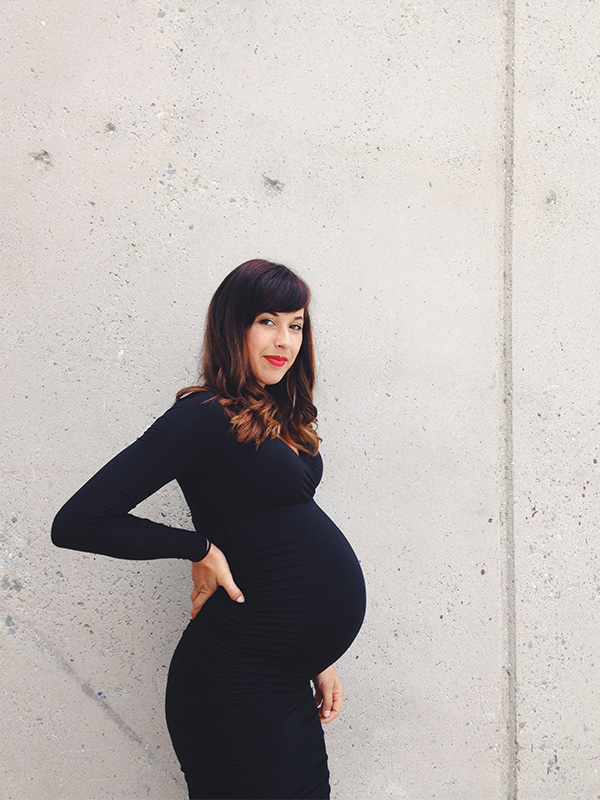 Chloe Rose Maternity just relaunched their site and if you sign up for their newsletter you receive 20% your first order! You can find the link to do so in their bio on instagram.
Pregnancy Status: 34 weeks and some change.