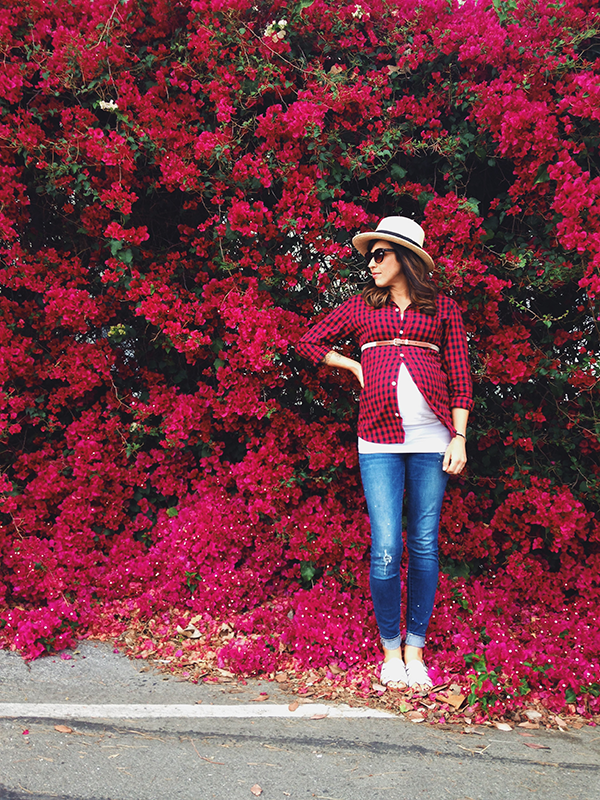 You guys may have seen me raving about my Blanqi underbust support tank here and/or on social media. I was always curious about the Blanqi tanks but I was unsure about the $70 price tag. Well, this time around after doing some research and reading a  lot of reviews I decided to invest- and I couldn't have made a better choice. It's been an everyday staple in my maternity wardrobe with this pregnancy.
So when Blanqi asked if I would be interested in doing a few Three Ways style features for them and some of their products, I don't think I could have said "YES!"any faster. The first three looks will star my tried and true favorite underbust tank, this time in Winter White.
Here is why I love it:
It allows me to wear non maternity jeans.
As a petite lady, I was never able to make a belly band work. Sure they would cover the fact that my pants were unbuttoned or unzipped but they did absolutely nothing to keep my pants up! I'm 29 weeks at this point and thanks to the Blanqi tank, I only recently had to break out some of my maternity jeans. This gives me so much more flexibility with my wardrobe and best of all keeps me feeling like my sassy self, not a frumpy pregnant lady.
It offers support
Forget weird support wraps and the achey back. Some how or another this tank helps keep things where they should be and offers magical back and belly support throughout the day.
It smooths everything out
I will keep any lumps and bumps at bay and in my case keep that pesky protruding belly button from making an obvious appearance.
And here is my second look- A fun spring look!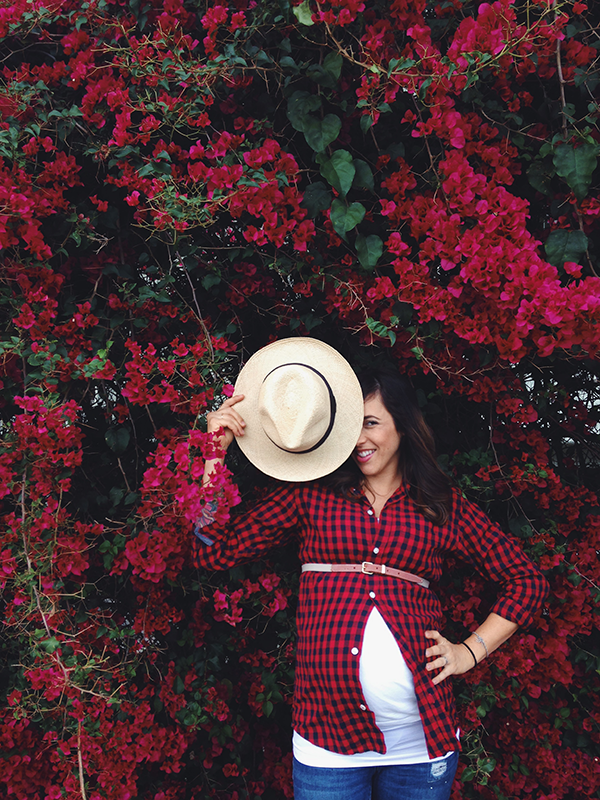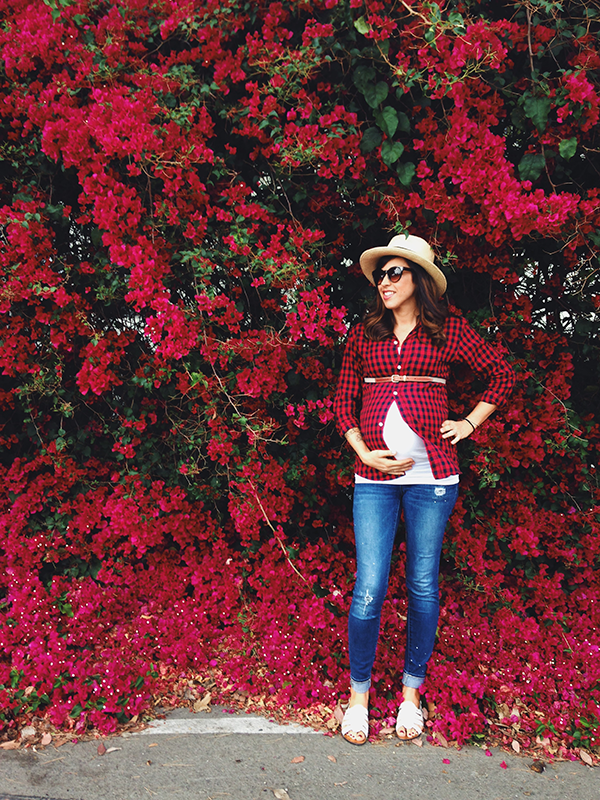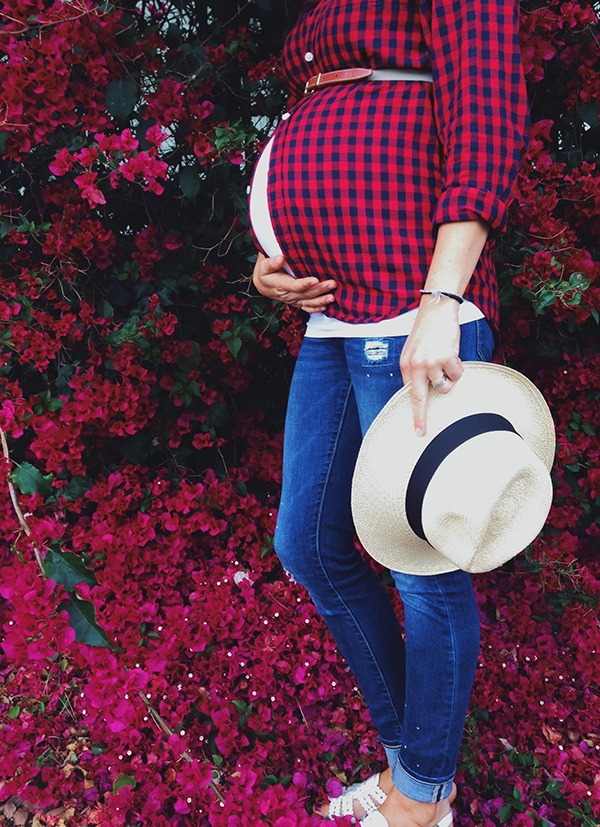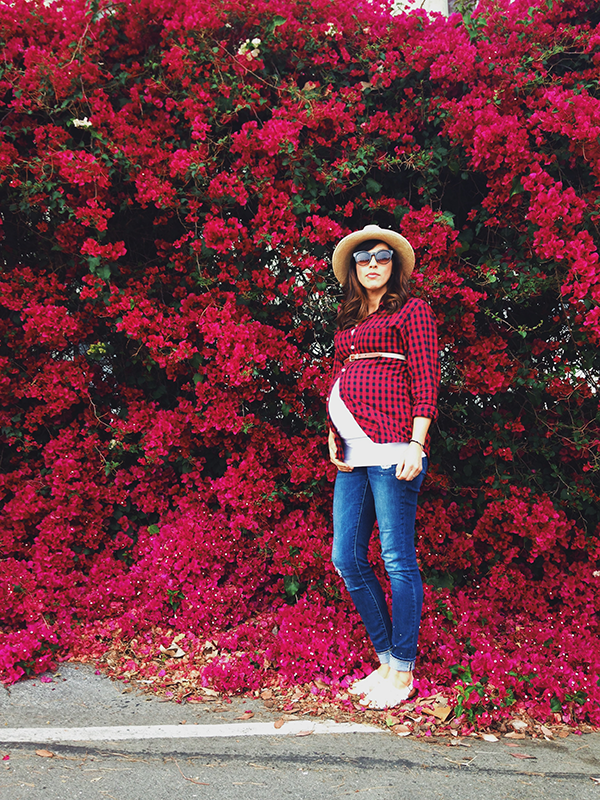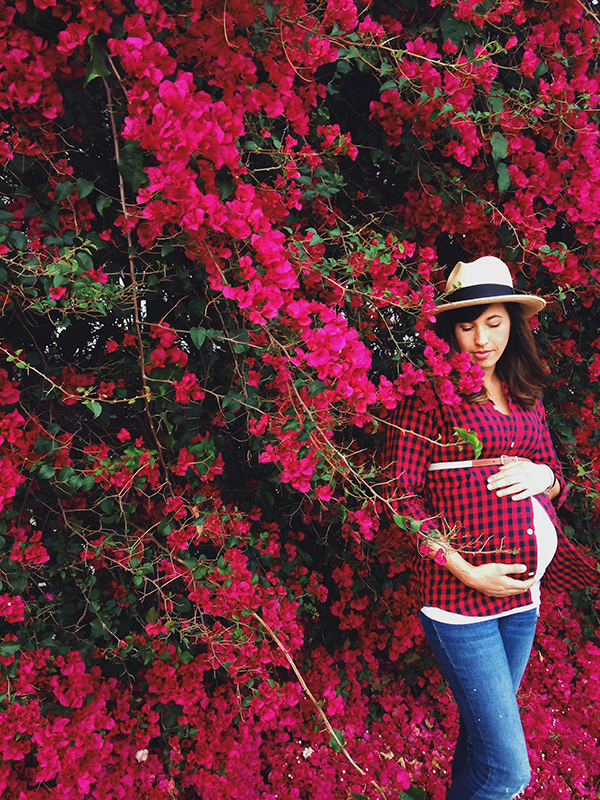 Other outfit details:
Jeans: Stretchy Old Navy Rockstar jeans (Non-maternity)- similar rockstars here $32 and here
Button Down Shirt: Gap Kids (hey, the little boys section can be legit sometimes!)
Stretchy Belt: Old Navy (bought last pregnancy- but highly recommend a stretchy belt to give some non maternity items more shape!)
Sandals: Vintage
Panama Hat: J.Crew $58
Sunglasses: Forever 21 $6
Pregnancy Status: 28 weeks