I'm trying my best to channel a pregnant 1970's Jane Birkin today. I'm also giving these heels a jaunt while I still can! Before heels are no longer an option.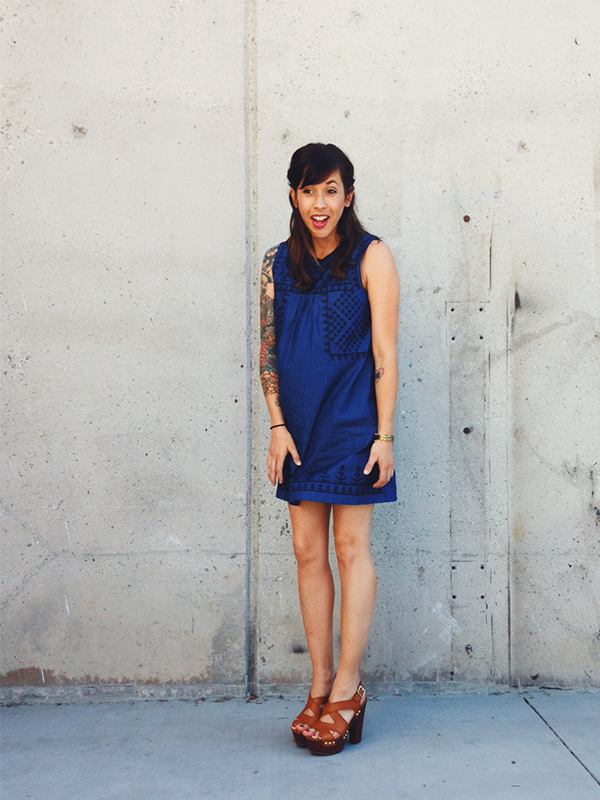 You guys know I'm all about budget deals and that's especially true for me when pregnant. So, while this dress has a Madewell vibe, it's actually Forever 21. And these clog heels? Target. Score. Also, these shoes are surprisingly comfy! And this dress can totally be worn post baby!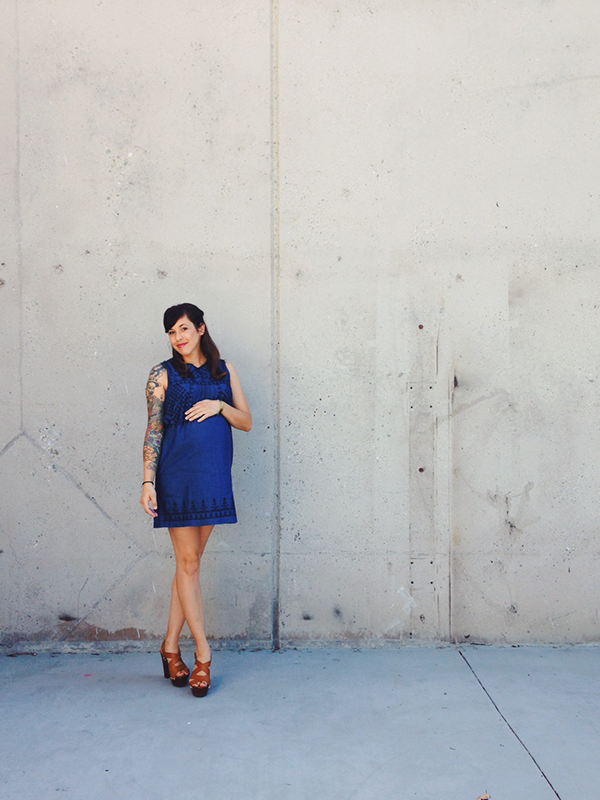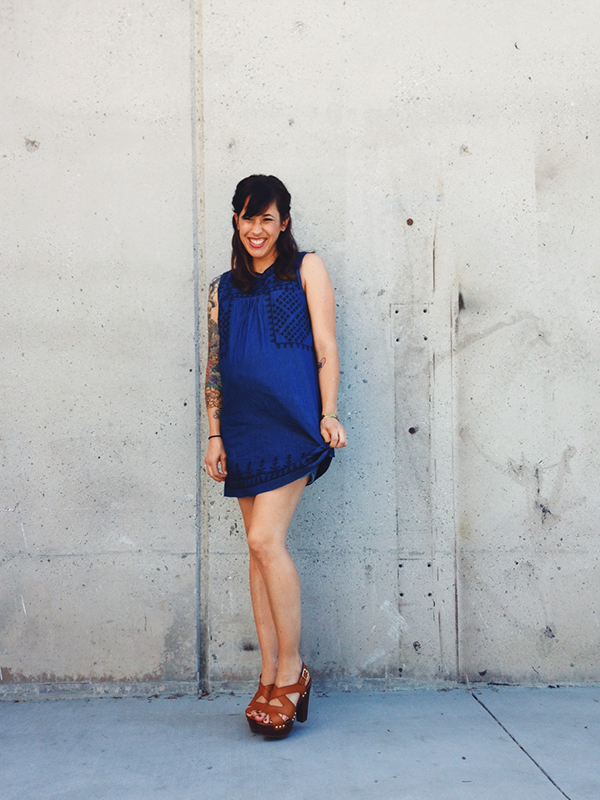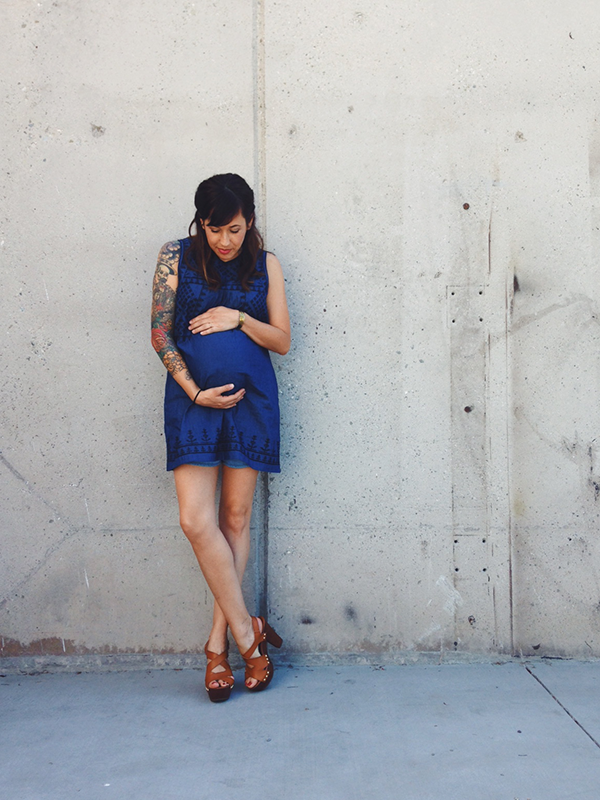 Don't worry, I'm totally wearing shorts under this tiny dress! Even if I'm at the office all day, I'm still a mom with a toddler and it's a pretty short dress, so- better safe than sorry right?