HOW OR WHY I HAVE YET TO SHARE THIS IS MIND BOGGLING – but, John made another amazing video in honor of Oliver's first year of life. If you know us or know Oliver, prepare to get your tissue box out. We are so fortunate to have Johns home movies. Even if I do help shoot our films, they would be nothing but small clips without my magic maker.
At the end of June, Oliver celebrated his first year of life. You would think that a one year old would be more or less indifferent to a birthday party in their honor but I'm convinced that Oliver actually really did have the best day ever.
I scheduled his party to be perfectly between his naps. Only thing is that he didn't want to go down for his first nap on time. He may have slept through the start of the party but when he woke up happy and rested and saw a yard full of friends from the window above his changing table he was so excited. He immediately joined them and got straight in the kiddie pool we had put out for him. He proceeded to spend the entire day there because he is obsessed with water. I pulled him out for watermelon "cake", dripping wet and then plopped him right back in the pool where I hand fed him Mexican food haha.
Here are a few birthday party photos as well as Johns beautiful little film.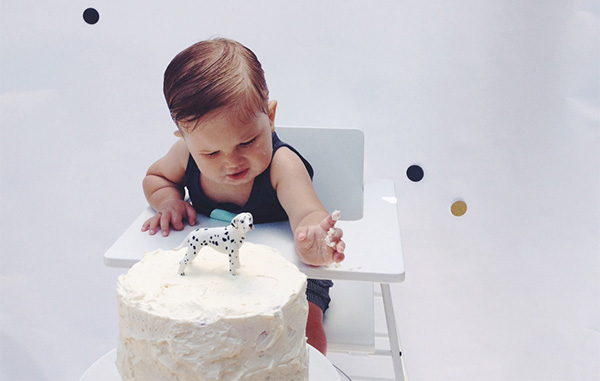 Olivers invite said "Oliver is Uno. Join us as we sprinkle him with love" so we went with a minimal black and white polka dot theme for the part decor.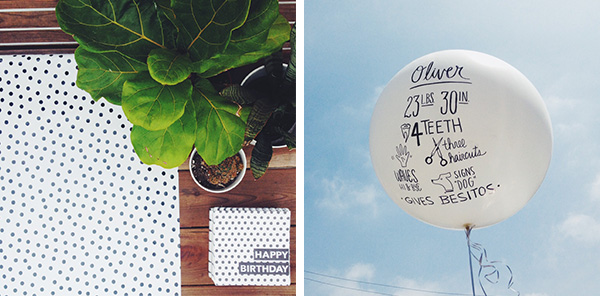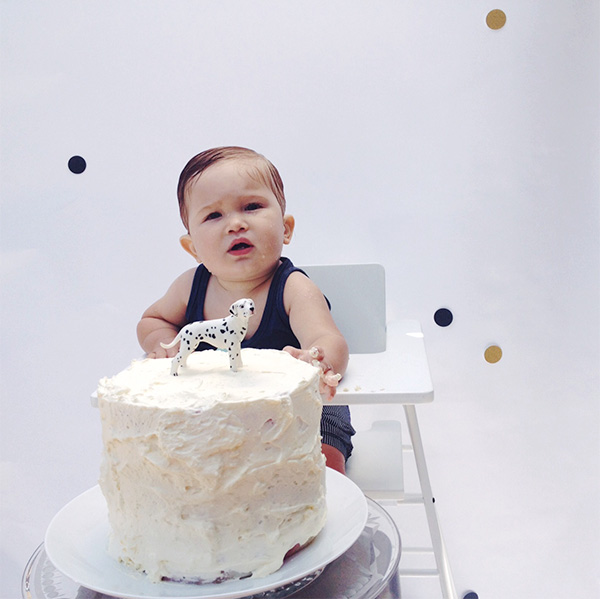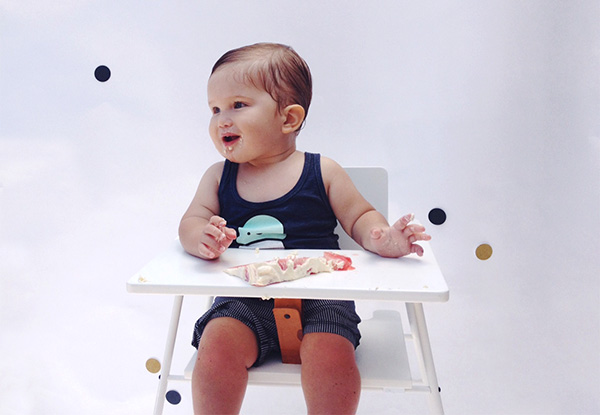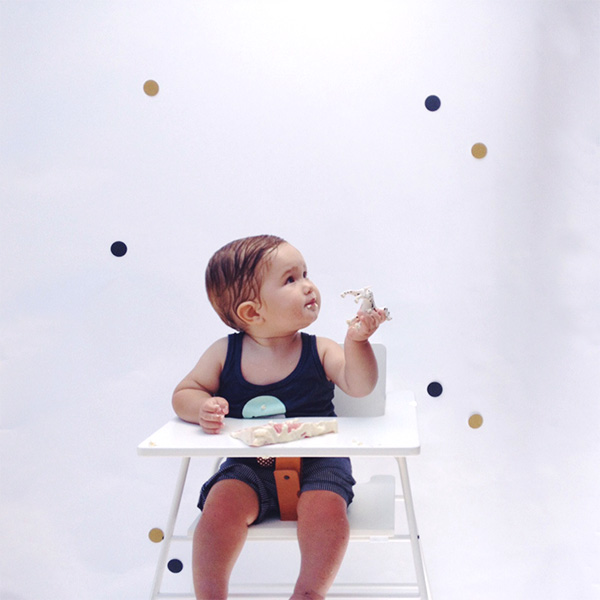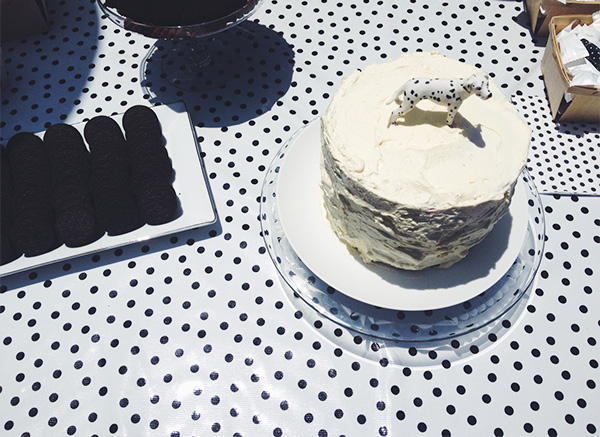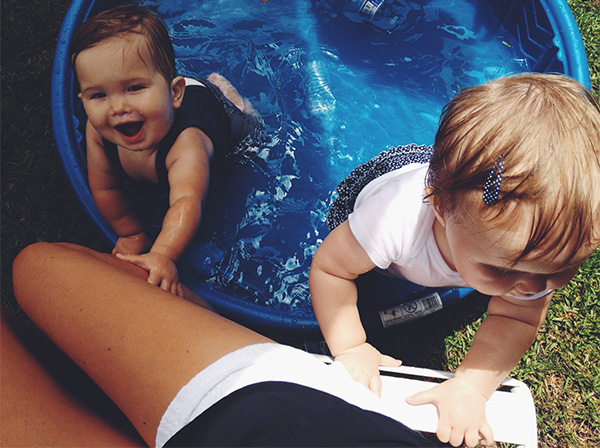 I hand painted giant white polka dots on cheap paint drop cloths for picnic style seating. I figure everyone would more or less be on the ground with young ones anyhow.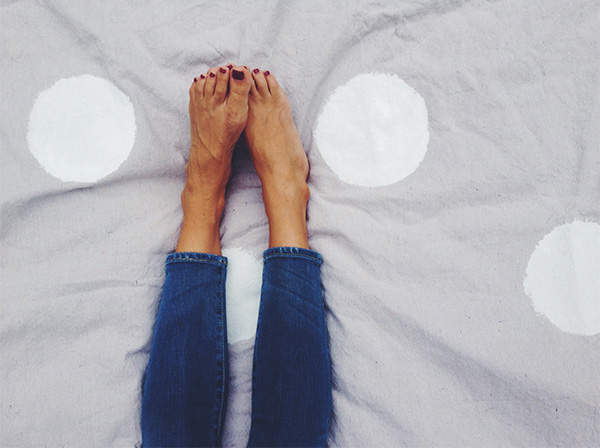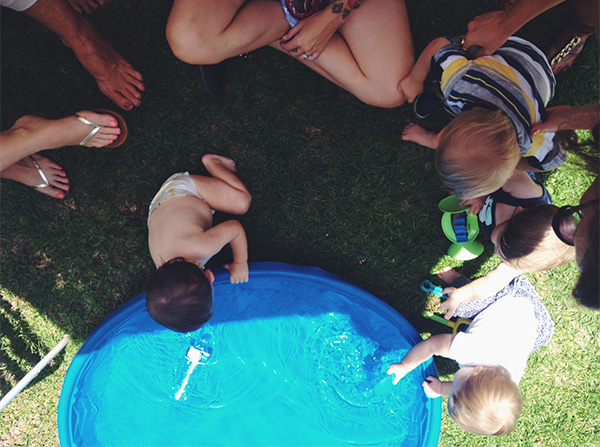 This is really the only shot I got of the "cake" but basically its a watermelon with the ends cut off – covered in homemade very low sugar whip.
I originally started researching healthy low sugar smash cake recipes and then I  saw a similar watermelon cake someone created for Fourth of July on pinterest and I thought- bingo! babies love fruit- its healthy AND I dont have to bake! Another bonus is that its beautiful when cut into. Looked like a red velvet cake. I highly recommend it!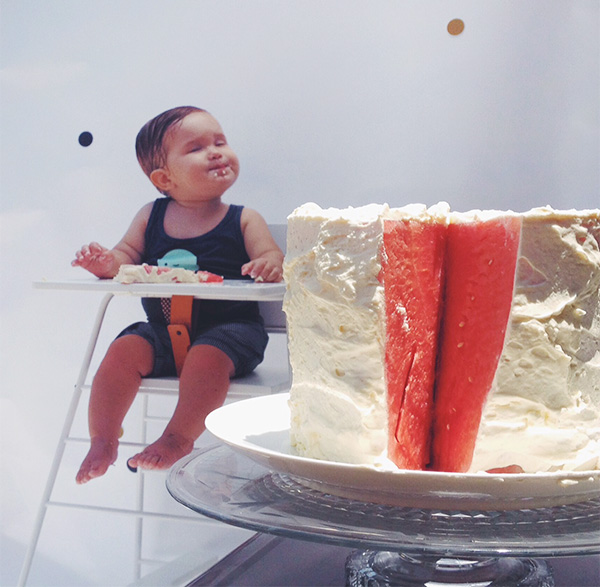 Another fun thing we did was set up this baby photobooth of sorts. It was total chaos but in the best way possible. We got more pictures on our good camera but I'm a bad blogger with little time so here is one from my phone. eek. Check out O's tan! (turns out we are related after all haha)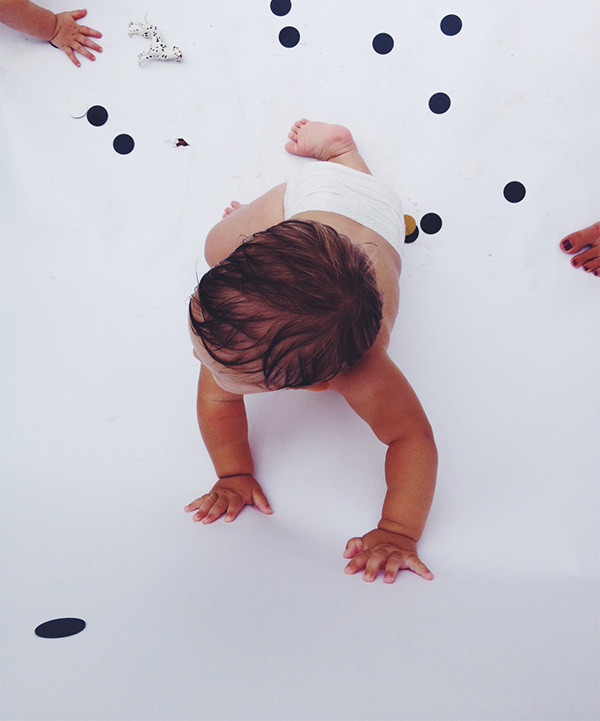 At parties end he zonked out hard, still wet from the pool and happy as a clam!