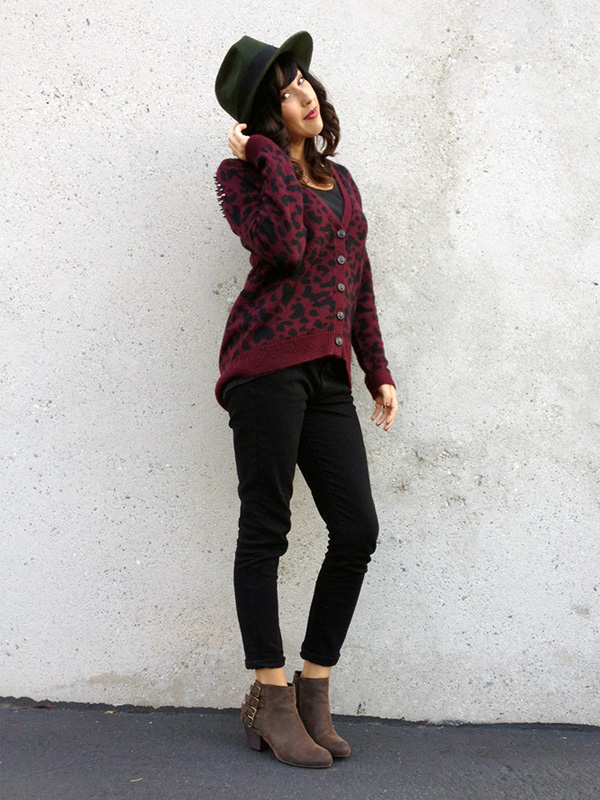 I'm kind of madly in love with several of these pieces.
First off, THANK YOU to my husband for this amazing Brixton hat. I was oogelying over it at Nordstrom and joked that I might need it for our upcoming family photos and he surprised me with it. Yeah, he rules like that.
Then, while Christmas browsing I happened to see this sweater at Ross. Christmas shopping is trouble. It was only $16. What's not to love, right?
•Its Burgundy (a favorite fall color- as you can tell from my matching lips and nails)
•Its Leopard
•The leopard has hearts hidden in the pattern
• It has an awesome graduated shape
• And it has studs
All of which are amazing in my book.
Oh and these chocolate brown booties? oh, they cost me $23.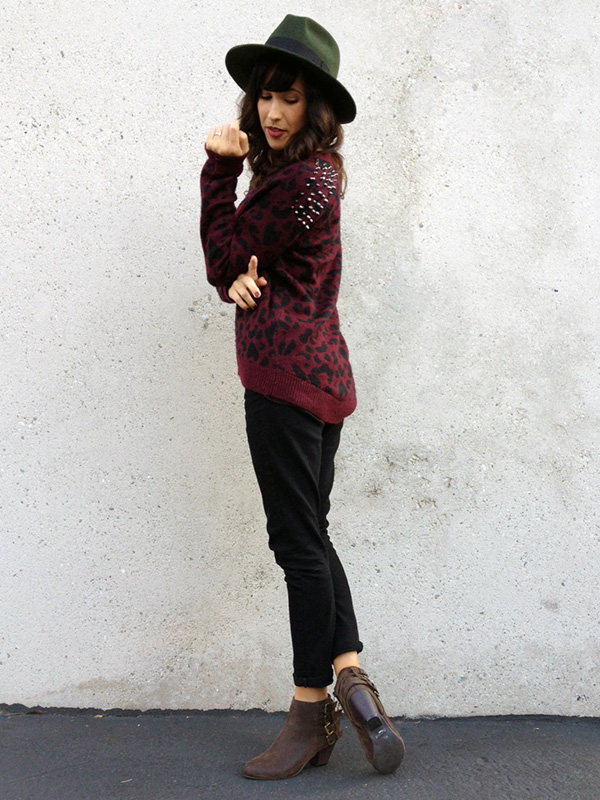 who knows what I'm pointing at. Probably just being bossy.
Hat: Brixton Diego Fedora $75 (This hat is considered charcoal, but clearly they are coo coo cuz it looks pretty green to me)
Sweater: Dex (Via Ross $16)
Jeans: Levis
Booties: Nicole (Via Ross $23)
Lipstick: Makeup Forever – Rouge Artist Intense #48